The Cash Gifting Expert – Shipping Truck Loads Of Cash Since 1998!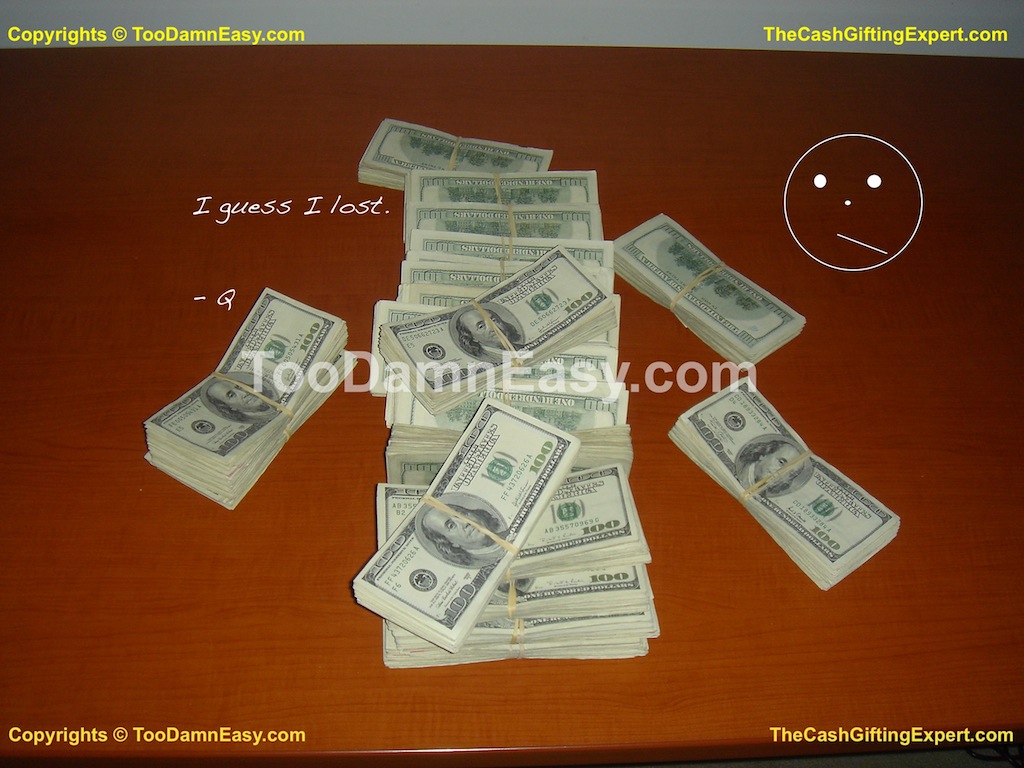 I played "Jenga" With $200,000 In Cash!
After 20 years of Cash Gifting, I guess I can afford to PLAY with my money!
Have you ever played "Jenga"? …
If you don't know what it is, Google it.
I tried playing it, except I used $200,000 in cash and I made quite a mess.
I guess that means I lost. :
The above picture is the result of what happens when you try to stand about $200,000 in cash straight up in the air and then pull a $10,000 stack from the bottom!
And don't make fun of me.
Hey … I got bored.
What else was I suppose to do?
Anyways …
Read my cash gifting story.
It's the truth about how I got started.
If you're having a hard time finding money right now, you'll appreciate it.
– Q, The Cash Gifting Expert
1 (618) 355-1519 (Recorded Msg.)